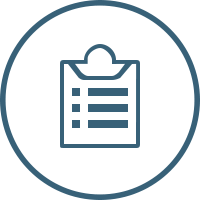 Are you a candidate for preventative screening? Complete a brief survey to find out!
What Is Abdominal Aortic Aneurysm (AAA)?
AAA is a painless, non-invasive ultrasound of your abdominal aorta. It is performed to determine whether an abdominal aortic aneurysm is present.
Abdominal aortic aneurysms are most prevalent in men who have ever smoked, occurring in approximately 6% to 7% of this population.*
Who Is a Candidate?
Experts recommend a one-time screening for AAA with ultrasound in men between the ages of 65-75, who have ever smoked at any point in their life. Since this is a one-time screening test to determine if additional treatment is necessary, getting screened as early as possible once you are considered a candidate is important.
*Reference: AAFP.org