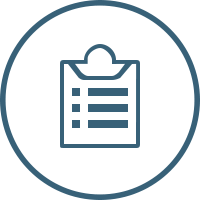 Are you a candidate for preventative screening? Complete a brief survey to find out!
What Is Virtual Colonoscopy?
Virtual colonoscopy is a minimally invasive exam to screen for cancer of the large intestine. Unlike traditional colonoscopy, which requires a scope to be inserted into your rectum and advanced through your colon, virtual colonoscopy uses a CT scan to produce hundreds of cross-sectional images of your abdominal organs. The images are combined and digitally manipulated to provide a detailed view of the inside of the colon and rectum.
Who Is a Candidate?
Men and women 50 years of age or older at average risk of colon cancer

Anyone reluctant to have colonoscopy

Men and women at risk of colonoscopy complications, such as excess bleeding because your blood does not clot normally