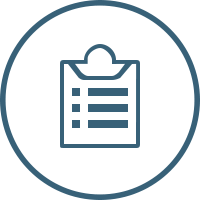 Are you a candidate for Low-Dose CT Lung Cancer Screening? Complete a brief survey to find out!
Request an Appointment
Use the form below to request an appointment. A physician referral is required.
Low-Dose CT Lung Cancer Screening Program
Individuals who meet the expanded Centers for Medicare & Medicaid Services (CMS) and most private insurance carriers approved guidelines below, are candidates to take part in our annual Low-Dose CT (LDCT) Lung Cancer Screening Program. Our screening exams are performed with computer-aided detection (CAD) software. CAD provides an additional layer of detection for subtle lung findings, further assisting the interpreting radiologist.
Do you meet ALL the following criteria? If so, our LDCT Lung Cancer Screening Program could be right for you!
50 to 77 years old Updated

20 pack year* smoking history Updated

No signs or symptoms of lung cancer

Currently smoke or have quit smoking within the past 15 years
*Calculate your pack year!
Why Choose our Program?
LDCT Lung Cancer Screening annually can detect lung cancer at an early stage, which can lead to additional treatment options and the likelihood of a favorable long-term outcome. Every participant in our annual LDCT Lung Cancer Screening Program is ensured an expert level of comprehensive care focused on consistent, detailed, and comparative results for the most accurate diagnosis.
Take our survey to see if you are a candidate!
If you meet the above criteria, talk to your medical provider about making annual LDCT Lung Cancer Screening part of your preventative care.
Read our FAQ page for more information!