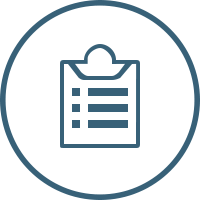 Are you a candidate for Low-Dose CT Lung Cancer Screening? Complete a brief survey to find out!
Request an Appointment
Use the form below to request an appointment. A physician referral is required.
Low-Dose CT Lung Cancer Screening
Frequently Asked Questions
Lung Cancer is the leading cause of cancer death in the United States**. Annual lung cancer screening with Low-Dose CT can detect cancer early, when it is easier to treat. Here are some frequently asked questions about our Low-Dose CT Lung Cancer Screening program.
What is a Low-Dose CT Lung Cancer Screening exam?
A Low-Dose CT is a quick and painless screening exam that does not involve any contrast injection. Compared with a standard chest CT, a Low-Dose CT Lung Cancer Screening uses even further diminished radiation to predominantly focus on your lungs. The images created by the Low-Dose CT can then detect lung cancer at an early stage.
Who can have a Low-Dose CT Lung Cancer Screening?
Individuals who meet the 2022 updated Centers for Medicare & Medicaid Services (CMS) and most private insurance carriers approved guidelines below, are eligible:
50 to 80 years old Updated

20 pack year* smoking history Updated

No signs or symptoms of lung cancer

Currently smoke or have quit smoking within the past 15 years
*Calculate your pack year!
Will my Low-Dose CT Lung Cancer Screening be covered by insurance?
CMS has recently expanded their guidelines to cover this annual exam for a broader range of individuals. Their guidelines are listed above. Many private insurance companies are following the same or similar guidelines and we recommend that you check with your insurance carrier to determine your coverage status.
Do I need a prescription for a Low-Dose CT Lung Cancer Screening exam?
Yes. If you meet the criteria referenced above, then please consult with your medical provider about ordering a Low-Dose CT Lung Screening exam for you.
What is a Low-Dose CT Lung Cancer Screening Program?
A Low-Dose CT Lung Cancer Screening program allows patients that meet CMS guidelines, or the requirements set by your insurance carrier, to have this exam annually. By having this screening exam performed yearly per the recommended guidelines, you will ensure that if lung cancer is detected, it is found at its earliest and most treatable stage.
What should I expect from the program?
Annual Low-Dose CT Lung Cancer Screening

Results provided to both you and your medical provider

A yearly letter reminding you when it is time to schedule

A specialized Lung Cancer Screening scheduling team to help schedule your appointment and answer any questions
What makes our program different?
All Low-Dose CT Lung Cancer Screening are performed with computer-aided detection (CAD) software. CAD provides an additional layer of detection for subtle lung findings, further assisting the interpreting radiologist.

Each exam is assigned a specific Lung-Rad score. This score is then anonymously reported back to the American College of Radiology's (ACR) Lung Cancer screening registry.

The ACR's registry helps physicians in multiple disciplines to continuously refine and improve future lung cancer screening studies for all patients.

Every participant in our annual LDCT Lung Cancer Screening is ensured an expert level of comprehensive care focused on consistent, detailed and comparative results for the most accurate diagnosis.
**American Cancer Society. Cancer Facts and Figures 2021.